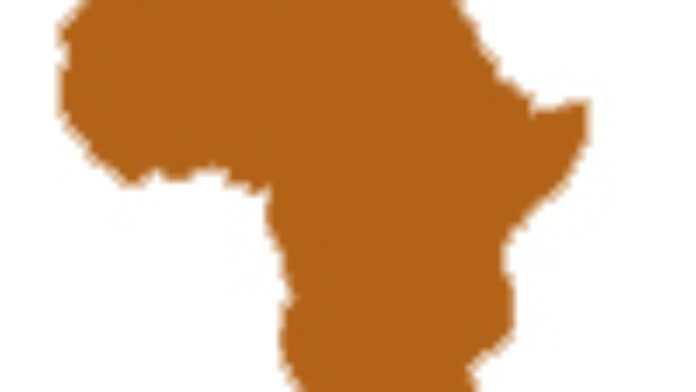 Liberian President Ellen Johnson Sirleaf became the first elected black female head of state in 2005 when Liberia's voters elected her president with a margin of nearly 19 percent, a triumph that came only after she endured house arrest and exile during the country's turbulent years.
Women in Africa increasingly are making their presence felt on the political stage, but they still have a long way to go, according to the Inter-Parliamentary Union (IPU). IPU is a Geneva-based international organization established in 1889 to foster worldwide parliamentary dialogue and the firm establishment of representative democracy.
IPU figures show that women hold an average of just 17.5 percent of legislative seats in sub-Saharan Africa. Women would need 30 percent of legislative seats to have a real influence in parliaments, IPU maintains. Even so, democratic elections, according to IPU, are a fact of life across most of Africa; the challenge now is ensuring that women have equal opportunities to vote and to run for office.
Great promise for African women
Of the African countries where women have made great progress in politics, the Republic of Rwanda stands out. It is estimated that millions of people died in Rwanda during the 1990s as a result of ethnic conflict. But today, women play a leading role in the country's struggle to heal. According to IPU, Rwanda currently has the highest percentage of women lawmakers in the world — just more than 56 percent.
Odette Nyiramilimo, for example, was Rwanda's minister of state for social affairs from 2000 to 2003 and a senator from 2003 to 2008. In a recent interview with IPU, she credited the strong presence of women in Rwandan government to strong affirmative action laws in the country.
Women played a great role in rebuilding Rwanda after the conflict, she said, by taking care of the orphans and bringing communities together. "Everybody could see women were key players," Nyiramilimo said. "After that, the reality fell upon us that women's voices need to be heard." But she added that cultural barriers have yet to be completely overcome. Both women and men must grow accustomed to seeing women in leadership roles, Nyiramilimo said.
Gender equality in EAC
The East African Community (EAC) — the regional intergovernmental organization that includes Kenya, Uganda, Tanzania, Rwanda and Burundi — has renewed its efforts to promote gender equality via its campaign for an East African Declaration on Gender Equality. The aim is to have all five countries establish a single binding legal instrument to close gender-based gaps in government decisionmaking. The Eastern African Sub-Regional Support Initiative for the Advancement of Women (EASSI), a women's rights organization headquartered in Kampala, is leading the campaign.
A common, binding law is necessary if member countries are serious about ensuring gender equality, according to Marren Akatsa-Bukachi, the executive director of EASSI. "Rwanda is our role model, so let us all in East Africa be at the same level," she told the Inter Press Service News Agency (IPS). Work on the draft document was to begin shortly, with the goal of having all the governments accept the gender declaration at the end of two years.
Africa News Report
Africa News Report is a specialist information dossier dedicated to providing news information and analysis from a diplomatic and political perspective. Topics covered include some of the most pressing health, economic, political and social issues. Besides bringing its multi-facetted news, views and analysis to the fore, Africa News Report seeks to highlight the United States' policies and positions on diverse issues affecting the African continent.