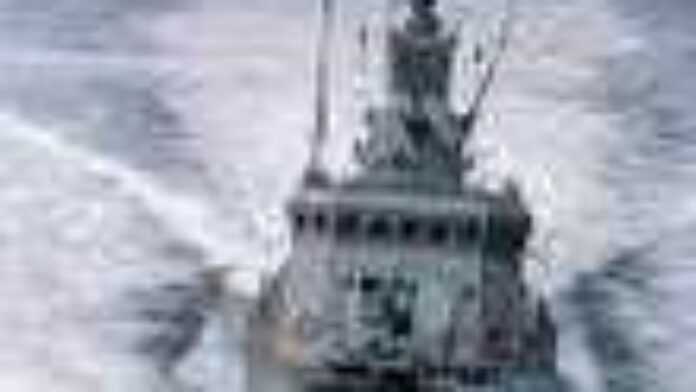 In a concerted effort to coordinate international naval patrols, shipping self-protection measures and discourage the payment of millions of dollars in ransom to pirates, Britain, Cyprus, Japan, Singapore and the United States came together to sign the "New York Declaration," an international plan to protect ships and thwart piracy off the coast of Somalia. According to U.S. officials, the New York Declaration is "a 21st-century solution to the 17th-century problem" of piracy on the high seas.
"We realize that the fight against piracy in the Horn of Africa region cannot be solved entirely at sea. Other measures that must be taken include having affected states adopt legal measures to prosecute suspected pirates," U.S. Ambassador Rosemary DiCarlo said September 9 at the signing ceremony. Britain, Cyprus, Japan and Singapore joined in signing the declaration.
While the "New York Declaration" is not legally binding, it commits nations that hold ship registries to adopt "best management practices" for enhanced ship security to protect them from piracy attacks. Some of those practices include increasing lookouts, ensuring that ladders are raised and readying fire pumps to repel boarders.
DiCarlo said that so far this year there have been 138 pirate attacks off the Horn of Africa, and 33 were successful. And according to the International Maritime Organization, in 2008 there were 135 attacks and 44 resulted in hijackings. Pirates have largely enjoyed free reign over Somalia's east coast and the Gulf of Aden, where approximately 20,000 cargo ships a year sail to and from Egypt's Suez Canal, carrying a tenth of world trade.
The declaration was first proposed in May by Panama, the Bahamas, Liberia and the Marshall Islands, which represent four of the biggest ship registries, at the third international Contact Group on Piracy off the Coast of Somalia conference in New York. They have already signed the declaration. The group of almost 40 nations and international organizations met September 10 at U.N. headquarters.
The Contact Group was expected to discuss coordinating international naval patrols, shipping self-protection measures and efforts to discourage the payment of millions of dollars in ransom to pirates.
Africa News Report
Africa News Report is a specialist information dossier dedicated to providing news information and analysis from a diplomatic and political perspective. Topics covered include some of the most pressing health, economic, political and social issues. Besides bringing its multi-facetted news, views and analysis to the fore, Africa News Report seeks to highlight the United States' policies and positions on diverse issues affecting the African continent.