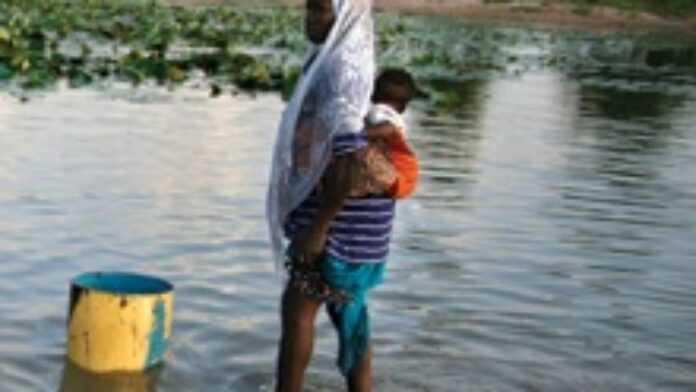 Investigations carried out by an international committee throughout Uganda have revealed that there has not been a single reported case of guinea worm infection in six years. This has led the World Health Organization (WHO) to declare Uganda as a guinea worm free country.
The World Heath Organization's country director in Uganda, Dr Joaquim Saweka, has said that since no cases involving the infection of guinea worm have been reported for six consecutive years in Uganda, the east African country has been declared as being free of the worm.
Saweka said, "I congratulate Uganda for successfully eliminating guinea worm. In 1990 there was a guinea worm epidemic in northern Uganda with 126,369 cases. By 2003 there were only 13 cases. And since then no case has been reported."
Saweka handed over a certification letter to the minister of state for health, James Kakooza, which indicated that that Uganda is a guinea worm free state.
The state minister for health, James Kakooza thanked all those who worked hard to eliminate the disease. He said, "Guinea worm disease is spread through drinking water contaminated with guinea worm eggs.
Once in the stomach, the eggs hatch and hence the worms multiply. What government did was to construct boreholes so that all people got access to good safe water. I thank all those who worked tirelessly to eliminate the disease."
Guinea worm is a parasitic worm and a disease which is transmitted through contact with contaminated water. In its larval state, this parasite takes up residence inside tiny water fleas called cyclops. People become infected by drinking this water without filtering it.
Ingested worms gradually grow inside the body until they measures as long as one metre long and two millimetres in diameter. From there, a worm moves from tissue to tissue causing intense pain.
In 9 out of 10 cases, the worm exits the body via the foot, causing a fierce burning sensation and ulceration. At this stage plunging the foot in water is the only way that offers relief to many. But at the same time, this cool water causes female worms to contract, leading to the expulsion of thousands of embryos which are then ingested by the water fleas. And the cycle of disease begins once again.
"Guinea worm disease affects productive people. It's very painful and people can't work. Then it becomes an economic hazard". "Children just become bedridden. If the rest of the family has the disease, there is no one to care for them. So it affects the whole productive capacity of the community," said Dr. Emmanuel Baya, from the UNICEF.
Health file
The lack of education and political will, poverty, out-moded traditional beliefs, to mention but a few, have been widely blamed for causing severe and sometimes unwarranted health catastrophies of genocidal proportions on the African continent. Child killer diseases, malaria, tuberculosis, water borne diseases, HIV/AIDS, among other preventable ailments have killed millions in their wake. As rightly said by the former UN Secretary General, Kofi Annan, on May 13, 2000 "More people (...) died of Aids in the past year (1999-2000, ndlr) in Africa than in all the wars on the continent".