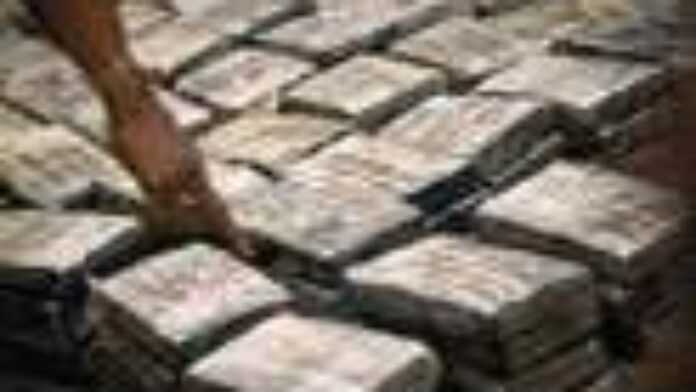 In only five years, Sub-Saharan Africa has become the new hub for drug cartels from Latin America trying to gain entry into Europe. North Africa has not been spared from the drug trade as terrorist groups seek to take advantage of the growing phenomenon.
The alert confirms the fears of most African and Western countries. Terrorist organizations have resorted to the use of income from drug trafficking to finance their operations in the Sahel region of Africa; a situation that could seriously affect the Maghreb.
The announcement was made, Tuesday, by a senior UN official, Antonio Maria Costa, director of the UN Office on Drugs and Crime (UNODC) based in Vienna, during an address to the Security Council in the context of a debate on drug trafficking in Africa. The debate was organized under the auspices of Burkina Faso, which chairs the Council this month.
Sahara a transit point
"We have acquired evidence that the two streams of illicit drugs — heroin into Eastern Africa and cocaine into West Africa — are now meeting in the Sahara, creating new trafficking routes across Chad, Niger and Mali," said Antonio Maria Costa.
"Repercussions in neighboring countries (in the Maghreb for example) are inevitable. Two facts are noteworthy," he warned. "Drugs not only enrich organized crime," continued Mr. Costa. "Terrorists and anti-government forces in the Sahel extract resources from the drug trade to fund their operations, purchase equipment and pay foot- soldiers."
In the past, transportation and trade across the Sahara was done by caravans, but today it is much "larger, faster" and more sophisticated, "as evidenced by the debris of a Boeing-727 found on 2 November in the Gao region in Mali, an area affected by the rebellion and terrorism".
"It is scary that this new example of the links between drugs, crime and terrorism was discovered by chance, following the plane crash," noted Mr. Costa. The aircraft, which had originally departed from Venezuela, landed on a landstrip near Gao where it unloaded cocaine and other illicit substances before crashing on November 5, according to UNODC.
For five years now, Latin American drug cartels have been increasingly using Africa as a cocaine trafficking route towards Europe.
Laboratories in West Africa
Besides Guinea-Bissau, described by the UNODC in 2008 as a key point of cocaine entry into Africa, the recent "discovery of 7 laboratories in Guinea (Conakry) is evidence that West Africa is also becoming a producer of synthetic drugs (amphetamine) and of crystal cocaine (refined from pasta basica)," suggests Mr. Costa.
"On the other side of the continent, 30-35 tons of Afghan heroin are being trafficked into East Africa every year." According to him "this is causing a dramatic increase in drug addiction of the worse type, namely heroin injection" as well as the spread of "HIV".
He also indicated that one of the factors facilitating this phenomenon is the "dramatic situation in Somalia". Due to the "dramatic situation in Somalia, the region is becoming a free economic zone for all sorts of trafficking: drugs, migrants, guns, hazardous waste and natural resources, in addition to having the world's most dangerous waterways because of piracy."
The Council adopted a non-binding declaration, in which it states that the "increasing link, in some cases, between drug trafficking and the financing of terrorism, is also a source of growing concern."
The international authorities concluded that it is important to strengthen "trans-regional and international cooperation on the basis of a common and shared responsibility to counter the world drug problem and related criminal activities, and in support of relevant national, sub-regional and regional organizations and mechanisms, including with the view to strengthening the rule of law."