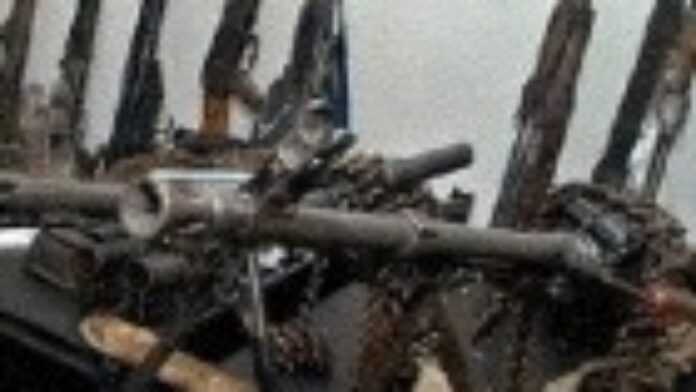 Armed rebels fighting in Sudan are being supplied ammunition by a Ukrainian weapon company, a Russian Newspaper has revealed. The Sudan conflict has seen some 2 million people die and 4 million flee the country, between 1983 and 2005. Muslim north and mostly Christian south continue to fight over differences in ideology, ethnicity and religion.
The Russian newspaper, Vremya Novostei, said Sudanese government is to receive February's supply of 100 T-72M tanks from the Ukrainian company, Ukrspetsexport. The arms company is shipping the tanks to Port Sudan in accordance with a contract signed in 2009 worth $70 million.
Ukrspetsexport supplied artillery systems and small arms with assistance of intermediaries through the territory of Eritrea.
According to the Russian report, a batch of Ukrainian small arms and ammunition, as well as anti-personnel mines and antitank mines was delivered to Government of South Sudan (GoSS) through a private company registered in an offshore zone.
UN Security Council resolution 1556 and 1591 adopted in 2004 and 2005 respectively prohibit the sale or supply of arms and military equipment to all warring parties in the Darfur region, however, this embargo has not stopped Ukraine from furnishing the embattled African nation with arms.
Violation of embargo
A UN panel of experts report revealed last year that an increasing share of ammunition and military-adapted automobiles used by all warring factions in Sudan, were produced and supplied after the arms embargo was enforced: "This demonstrates an increasing rate of violation of the embargo," the UN report said.
The Kanwa Defense Review Monthly magazine in its last year report on small arms, claimed that militaries in north and south Sudan were engaged in an arms race that risks plunging the nation back into civil war ahead of elections and self determination referendum.
The report also incriminated China and Iran, accusing them of being the main sources of weapons that were adding to turmoil in the country. According to the magazine, last year, China sold Sudan an unknown number of WS-2 multi-launch rocket systems. This is the first time this system is exported by China to any country.
Ukraine has been a silent perpetrator of African conflict through its policy of arms proliferation. In 2008 Somali pirates hijacked a Ukrainian ship carrying 33 Soviet-era T-72 tanks plus other weapons. Its seizure drew international attention, not only for its military cargo, but for a regional row over the destination of the tanks. While Kenya said it bought the tanks for its army, foreign diplomats said the arms were bound for south Sudan.
In 2009, a Ukrainian plane, loaded with ammunition, allegedly heading for the militants in the Niger Delta, was detained in Nigeria.