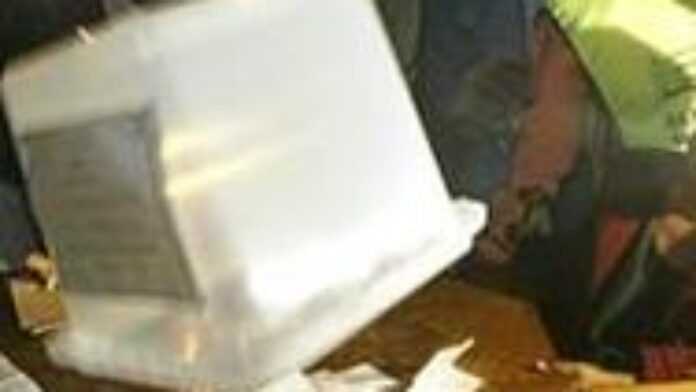 The United States has warned Ethiopia to reform its electoral process to be more inclusive of all groups or risk diplomatic strains with the west. Sunday's election which gave long-time ruler Meles Zenawi a landslide win – despite the relative peace — appears to have fallen short of global standards.
"We have a broad and comprehensive relationship with Ethiopia, but we have expressed our concerns on democracy and governance directly to the government. Measures the Ethiopian government takes following these elections will influence the future direction of US-Ethiopian relations," State Department spokesman Philip Crowley told reporters.
Mr. Crowley renewed pressure, urging the Ethiopian government to address not only the circumstances of the weekend elections but also years-long corruption; to strengthen its democratic institutions and offer a "level playing field" to electoral candidates free from intimidation and favoritism in order to ensure "more inclusive results".
However, at a victory rally on Tuesday in the Ethiopian capital Addis Ababa, Mr. Meles warned international observers to respect the election results, saying: "The people's vote will not be overturned by foreign forces."
According to reports, Medrek, the main opposition alliance, has so far won only one seat, according to preliminary polls that showed Meles's ruling Ethiopian People's Revolutionary Democratic Front (EPRDF) party had taken 499 seats, in results from 536 constituencies.
The EU and U.S. have both criticized the polls, saying they fell short of international standards. And although Ethiopian officials have denied fraud, head of the main opposition coalition, Merera Gudina said he will not accept the results, which gave Prime Minister Meles Zenawi the landslide victory.
Despite African Union observers saying they were satisfied and that conditions during the elections allowed Ethiopians to freely express their views, Mr. Merera, chairman of the Medrek coalition of eight main opposition parties, has called for a new election. Earlier, another opposition leader Hailu Shawel had also called for a rerun of the elections.
The U.S also expressed disappointment with pro-incumbent trends leading up to the elections that favored Meles's party. "A number of laws, regulations and procedures implemented since the previous parliamentary elections in 2005 created a clear and decisive advantage for the ruling party throughout the electoral process," Mr. Crowley added.
Some analysts insist that the weekend election shows a continuation of the Tigrayan People's Liberation Front (TPLF) dominance over the other ethnic people of Ethiopia. The Tigrayan who make up 6.2% of the population are believed to have 99 per cent of the government under their control, and the military arms and support to ensure their stay in power.
Mr. Meles who has been in power since 1991 has put Sunday's victory down to an impressive track record. His administration has worked hard to improve infrastructure, especially in the urban areas, and social services such as healthcare have become more accessible. He has rejected opposition calls for a fresh election on Wednesday, after the European Union and the United States said his landslide victory did not meet international standards.
European Union
Read latest news and features from European Union : business, politics, culture, life & style, entertainment and sports