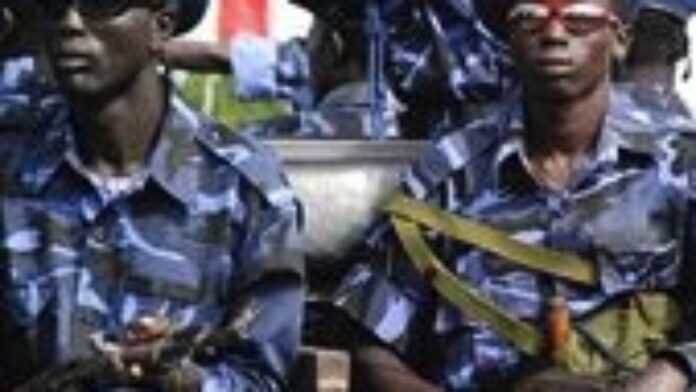 Police in Southern Sudan are hunting for four unknown gunmen who on Saturday reportedly killed a World Food Programme (WFP) worker. The four also looted a World Food Program (WFP) vehicle delivering humanitarian assistance to Akot Payam in Lakes State.
According to Rumbek's Police Commissioner, Chol Alak Ajak, the four gunmen raided the vehicle after it had stopped along the route after a mechanical breakdown.
"The four armed men put WFP workers at gunpoint. One of the WFP workers who tried to resist was shot dead. They stole bags of rice from the vehicle. They also demanded money from the driver," Chol Alak Ajak said.
The Rumbek Police Commissioner also revealed that the driver fled the scene during the shooting and confirmed that police and security forces have been sent to the area to rescue the situation.
The WFP office in Rumbek said that the incident was unfortunate, while requesting security organizations to ensure that no more such incidents take place in a country where acts of banditry have often deterred truckers from accepting to transport humanitarian aid.
WRP's extensive monthly food ration operation have since the signing in January 2005 of a comprehensive peace agreement (CPA) ending the long-running north-south civil war reached millions of Sudanese in southern Sudan and the three areas of Abyei, South Kordofan and Blue Nile.
Although attacks on truckers in the south are less frequent than in Darfur where frequent killings, abductions and hijackings led the organisation to curtail its food deliveries by half in 2008, the region remains volatile.