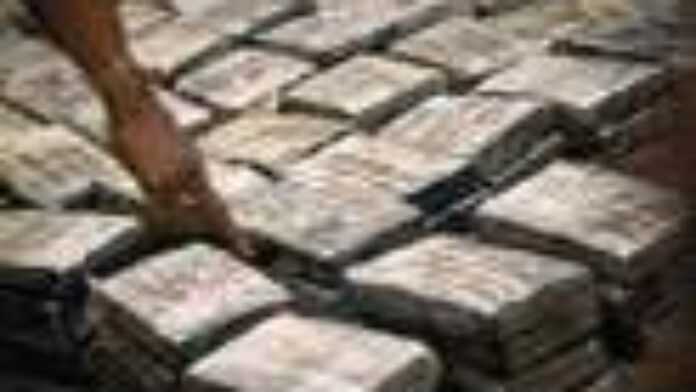 Security authorities in The Gambia have seized about $1bn worth of cocaine on transit from South America to Europe. The authorities also seized large quantities of cash and arms, and arrested over 12 suspected drug traffickers, reports claim. This comes after last week's drug bust in Liberia and a series of arrests in Uganda involving drug traffickers.
Perceived as poverty stricken and habouring weak security and judicial systems, the West Africa region had, until recent drug busts, become a safe haven for South American drug cartels seeking to use African ports to smuggle hard drugs into Europe.
But African security authorities are proving to be more resilient to the lures of drug money after last week's $100 million drug bust in Liberia by the National Security Agency, followed by another series of arrests in Uganda involving four drug barons charged with trafficking over $1 million worth of drugs.
In March, Gambian President Yayha Jammeh said there would be "zero tolerance" for drug-trafficking after 11 senior officials were arrested as part of a probe linked to drugs. "I have zero tolerance for criminals. I have double zero tolerance for drugs," Mr. Jammeh told state radio.
The multi-million dollar cocaine operation in Gambia's capital Banjul was intercepted by Gambian investigators who then arrested suspects before inviting British agents to gather forensic evidence.
Reportedly, British agents from the UK's Serious Organised Crime Agency discovered the haul of highly concentrated cocaine behind a false wall along with numerous revealing computer records in a warehouse basement an hour away from Banjul, the country's capital.
"We certainly have noted with concern that the narcotics trafficking and the revenues from it play a destabilizing role in the countries in West Africa and throughout the world," Adam Szubin, head of the US Treasury's Office of Foreign Assets Control had said.
West Africa has become a major transit centre for trafficking Latin American drugs to markets in Europe, but the recent arrest in Banjul, and last weeks arrest in Liberia has brought some credibility to West African security officials despite a worsening situation in Guinea-Bissau, where the illegal drug trade is reported to have a central role in the struggle for leadership.
After a 2008 warning from the Brussels-based International Crisis Group that ''Guinea-Bissau risks becoming a potentially violent narco-state without international support for urgently needed democratic reforms'', the ports of Guinea-Bissau still remain a major transit point for cocaine smuggled from Latin America to Europe.
But Guinea-Bissau cannot be singled out as the only major transit point for narcotic drugs. Large containers of cocaine entering Africa from South America are believed to make their landfalls around Guinea-Bissau in the north and Ghana in the south, and are shipped to Europe by drug mules on commercial flights.
And last month's arrest of a 52 year old Nigerian politician, Mr. Ayortor, by security officials when scanners revealed that he was carrying cocaine in his stomach as he attempted to board a flight to Frankfurt, Germany, highlights the involvement of top political figures in the drug trade.
Indeed, the United Nations Office on Drugs and Crimes at the Cape Verde capital Praia, in 2008 claimed that at least 50 tones of cocaine from Andean countries pass through West Africa each year, heading mostly to the streets of France, Spain and the United Kingdom, where they are worth some $2 billion. And according to drug seizure data, the majority of air couriers come from Guinea, Mali, Nigeria and Senegal.
As the seizure of cocaine doubles every year, — since the past five years, with the 2007 total amounting to 6,458 kilogrammes, and major seizures in 2008 including a 600 kilogramme cocaine bust at the Freetown airport in Sierra Leone, — Africa, considered by drug cartels as a safe transit point due to its endemic poverty, could well be on its way to destabilising the drug trade.
Guinea-Bissau
Read latest news and features from Guinea-Bissau : business, politics, culture, life & style, entertainment and sports