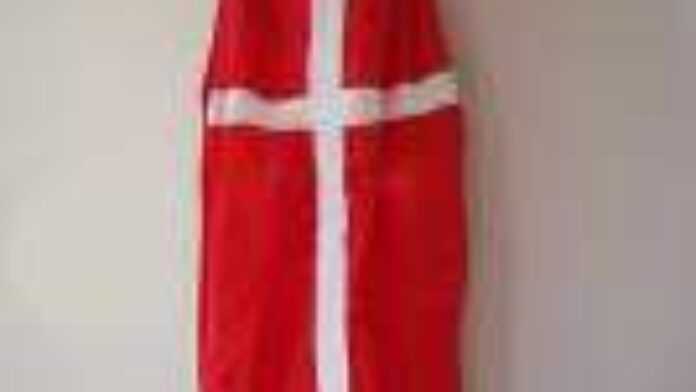 Custom made burqas that would make anyone go gaga! A U.S. online store, Zarinas.Com, which since 2007 has been specialising in the sale of clothes and accessories from Afghanistan, Pakistan, Central Asia and the Middle East, has put on sale a not so traditional line of burqas.
Burqas that would shock or amuse anyone from radical Islamists to supporters of women's rights groups in Europe. Zarinas.com, an online store founded in 2007, has a rather unusual shop window for burqas.
Based in California, United States, Zarinas.com sells a diverse range of traditional clothes. But their star product, the burqa veers from tradition. Some are entirely designed in US, French, Danish, German flags, among others. There are even burqas for bottles!
A radical outwear that covers women believed to be oppressed or radical Islamists from head to toe, the strict black or blue traditional burqa which became popular during the rule of the talibans in Afghanistan is sold in loud festive colors including, fuchsia, gold, camouflage, satin white, etc.
But, while most of their "Traditional Clothes and other Fine Goods from Afghanistan, Pakistan, Central Asia as well as the Middle East" including turbans, pashminas, Islamic veils… remain simple, their take on the burqa is anything but traditional, considering the carnival like originality of the designs.
The site's unusual and peculiar presentation of the burqa sharply contrasts the heated debate on the full Islamic veil that has gripped Europe in recent times. So is this a cross-border effect or a way to calm the uproar? Not really.
Despite the colors and festive effect, Zarina.com still promises an "all covering" burqa. Burqas that cover "even the eyes". Whether or not their instruction: "worn by very conservative women in Afghanistan", is meant as a warning, criticism or political statement, the choice is up to the buyer to make.