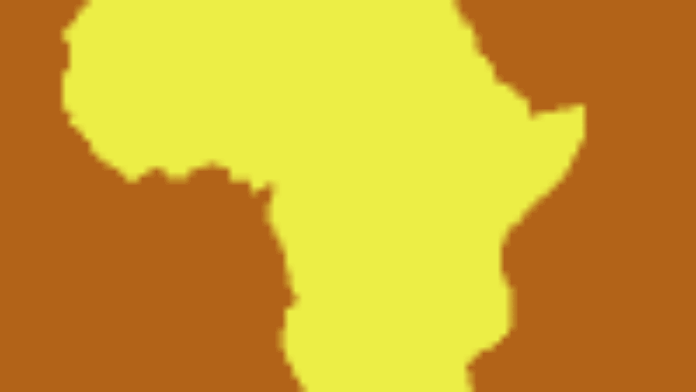 Standing before an assemblage of local and international dignitaries in Cameroon's capital at a mid-May conference marking the 50th year of independence for many African countries, UN Deputy Secretary- General Asha-Rose Migiro noted that "as we celebrate Africa's achievements, opportunities and potential, we must also honestly address the realities and challenges that confront the continent." Too many babies still die in infancy, she pointed out, too few children find places in school, too many farmers cannot get their crops to market.
This mixed assessment of Africa at 50 is typical of reactions across the continent. African leaders themselves, while emphasizing the advances, have nevertheless felt obliged to acknowl¬edge shortcomings. Seventeen African countries, mostly former French colonies but also Nigeria, Somalia and the Democratic Republic of the Congo (DRC) all gained independence in 1960.
'Unfinished independence'
For Kofi Annan, the former UN secretary-general, the attainment of national sovereignty brought a basic reorientation to African countries. "Many of these countries have worked hard to develop functioning economies and political systems that prioritize the needs of their own citizens," Mr. Annan said, "rather than distant consumers."
Others questioned the extent of that change, however. Most African economies still rely heavily on foreign financing and the export of raw materials — patterns of exchange developed in the colonial era, Senegalese historian Ibrahima Thioub told the French daily Le Monde.
"Formally [African] states acceded to international sovereignty in 1960," "But that juridical change did not mean the end of colonization, that is, of an economic exploitation coupled with submission to another culture." In the eyes of many Africans, acknowledged Senegalese President Abdoulaye Wade, such ties represent a kind of "unfinished independence."
The people of the DRC had long equated Belgian rule with violence and expected that independence would bring peace, Congolese philosopher Kä Mana has noted. Unfortunately, the new Congolese state was immediately swept by conflict, ethnic secessionist movements and foreign intervention.
From the 1961 assassination of the visionary Prime Minister Patrice Lumumba, through decades of repressive dictatorship, to the outbreak of two civil wars that claimed several million lives, the Congolese people have known little peace. It was "violence which has dominated the five decades of our independence," Mr. Mana has written.
Improving governance
Many other African countries were also marked by political turbulence and war. When in the early 1990s much of the continent was swept by massive popular agitation for democracy, activists frequently referred to those movements as struggles for Africa's "second independence."
With a few exceptions, most African countries have since adopted some form of multiparty electoral system, with periodic elections of their presidents and parliaments. For many observers that shift has been one of the most notable achievements of the past 50 years.
Some African intellectuals believe this recent democratic shift has been more in form than substance, however. According to Achille Mbembé, a well-known Cameroonian academic, "For the most part, Africans still are not even able to freely choose their leaders. Too many countries are still at the mercy of satraps whose sole aim is to remain in power for life."
Mr. Annan noted that despite progress in African governance over the last decade, "There is still a long way to go. There are still too many instances of corruption, of elite capture of resources, of growing inequality in wealth and opportunity, abuse of electoral processes and selective adherence to the rule of law." Therefore, he said, improving governance is the most crucial step for moving the continent forward.
Progress and potential
However much commentators have highlighted Africa's numerous problems over the past half century, most conference participants also took note of its progress. Jean Ping, president of the African Union Commission, declared himself "resolutely optimistic." After all, he pointed out, 50 years "is both much and little," and it took other countries and regions far longer after independence to show results.
Africa has made some notable gains. In 1960 the average life expectancy was just 42 years. But by 2007 it had increased to 55 years, despite the ravages of AIDS. Over that same period the infant mortality rate declined by nearly half, from 153 deaths per 1,000 live births to 82. At independence in 1960 very few African children were in school. Thanks to a major push for "education for all," the net primary school enrollment rate climbed from 58 per cent in 1991 to 77 per cent in 2006, and the rate of university enrollment doubled.
Such improvements are all the more telling given Africa's enormous increase in population. Women too must acquire a more central role, argued Ms. Amina Hassane Wangari of Niger, president of the West Africa Businesswomen's Network. Women are not only at the heart of the continent's development, she said, but can be at the heart of African democracy if they are able to obtain more pivotal decision-making positions.
"Africa has boundless potential," the UN's Ms. Migiro affirmed. In addition to its young and talented people, it has tremendous mineral wealth, 40 per cent of the world's unharnessed hydroelectric power capacity and "vast untapped geothermal and solar resources."
Because of its wealth, Africa is seeing an increase in its geostrategic importance on the world stage, Mr. Annan pointed out. "Comprising a quarter of the world's states and one billion people," Mr. Annan said, "Africa is a sleeping giant about to be awoken."
Africa Renewal
Africa Renewal magazine, published by the United Nations, examines Africa's development, achievements and challenges. It provides expert analysis and on-the-spot reporting to show how policies affect Africa's people.