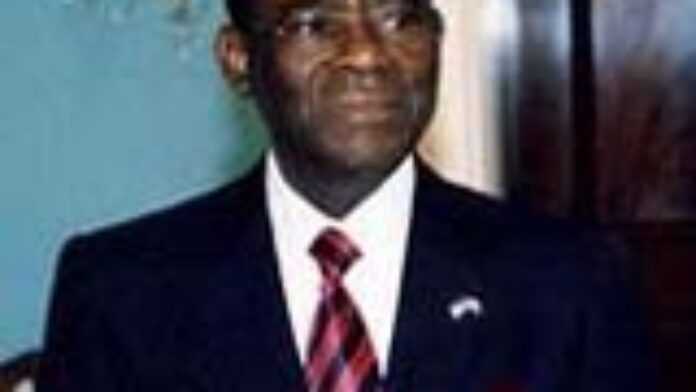 Renowned African elites have written to UNESCO to cancel a prize named for the president of Equatorial Guinea, Teodoro Obiang Nguema Mbasogo who took over the country in a coup and has shown little tolerance for opposition during the three decades of his rule. Although the oil rich central African country's GDP per capita is on par with Spain and Italy, it has some of the worst socioeconomic indicators in the world.
UNESCO had chosen to award President Obiang the Prize for Research in the Life Sciences, but 125 African scholars and human rights defenders have opposed UNESCO's choice.
Signing the letter of protestation were former Archbishop Desmond Tutu, internationally acclaimed author Chinua Achebe, Nobel laureate Wole Soyinka, amongst others.
According to Human Rights Watch, the "dictatorship under President Obiang has used an oil boom to entrench and enrich itself further at the expense of the country's people."
And according to experts, given Equatorial Guinea's enormous oil wealth and its relatively small population of approximately 527,000 people, the country should be a model of development.
"In 2009, GDP per capita was estimated by the Economist Intelligence Unit (EIU) at a staggering $39,916 dollars in purchasing power parity (PPP) terms, which is among the highest in the world and on par with Spain and Italy" Arvind Ganesan of the Human Rights Watch explained last year.
President Obiang has been accused of human rights violations including torture, unlawful killings and arbitrary arrests. While his country remains a multiparty democracy, elections have generally been considered a sham.
According to corruption watchdog Transparency International, Equatorial Guinea is top-12 in the list of most corrupt states.
President Obiang who seized power in 1979 is known to believe that oil revenues are a state secret, thus Equatorial Guinea failed to qualify to join the Extractive Industries Transparency Initiative – an international project meant to promote openness about government oil revenues.
A 2004 US Senate inquiry into the Washington-based Riggs Bank found that President Obiang's family had received huge payments from US oil companies such as Exxon Mobil and Amerada Hess.
Equatorial Guinea is sub-Saharan Africa's third biggest oil producer. Oil earnings are allegedly stolen by the ruling elite.
"In 1991 Equatorial Guinea had some of the worst socioeconomic indicators in the world, but given the dramatic growth in GDP it would be reasonable to expect a commensurate improvement in social indicators.
"Sadly, that is not the case. According to the United Nations Development Programme, as of 2009 Equatorial Guinea had the third-largest gap between its per capita GDP and its Human Development Index (HDI) score, ahead of only Botswana and South Africa." Arvind Ganesan argued.
The country ranks near the bottom of the UN human development index. According to UN estimates, less than half the population has access to clean drinking water and that 20 percent of children die before reaching five.