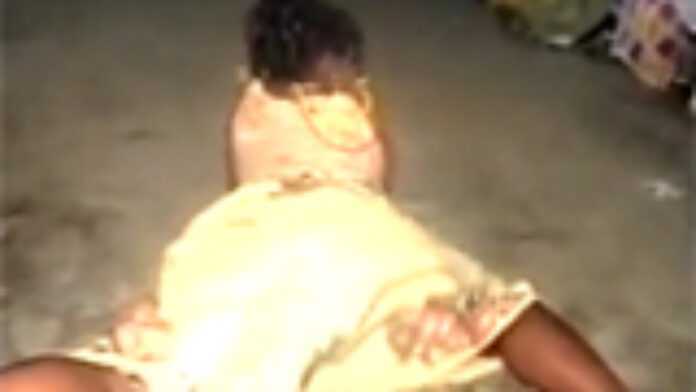 A new dance, known as the "Leumbeul", is attracting a growing number of Senegalese women who do not mind showing off their otherwise private parts. Controversy has been raging on for several months in Senegal over the "Leumbeul" dance, especially after the release of sexually provocative videos on the Internet. One of the videos shows women gyrating and rolling their behinds to the rhythm of drums without hesitating to show their most intimate parts. Many believe that "Leumbeul", which is originally a traditional dance, has morphed into a practice that they deem detrimental to the image of the Senegalese woman.
Last March, a video titled Sabar bou graw (indecent dance in Wolof, the main Senegalese language), made its grand entry on the internet and has since become very popular within the blogging community as well as on social networking site. Although the taped event dates as far back as 2004, the attention it has drawn in the past eight months cannot be underestimated.
The video shows a host of Sabar contests organized by communities of women who practice the more revealing type of the "Leumbeul" dance. They do not mind exposing their private parts. Known to bring women together, to dance and play to the sound of drums, Sabar has been part of the Senegalese culture since time immemorial. But for many, it cannot be called a traditional dance anymore due to its recently perceived sexual nature.
Video removed
Dance or striptease?
The abuse of this otherwise respectful traditional dance has attracted many sharp criticisms, especially among Senegalese in the Diaspora. "I find all these videos shocking. Being of Senegalese descent, I was ashamed to see them. When I was little, our mothers never danced like this! This is the result of what Senegalese people see in music videos from the West" says Abby a 27-year-old student in Paris.
But 23 year old Issa, an engineering graduate, begs to differ. "I don't think we should take this whole thing too seriously! These girls are free to dance as they see fit. They do it for fun," he argues.
The "Leumbeul" has become so popular in recent times that it is now being danced in nightclubs where contests are often held. The dancers, who are sometimes given attractive sums of money by tourists, rip off their clothes to reveal all their secrets as they dance.
Lamine, a young business executive, remembers his evenings in night clubs where, according to him, the "Senegalese lose all their dignity". "Nightclubs in Senegal is a mess! During my trip last April, I saw girls dancing almost naked with one thing in mind: To provoke men. This dance violates the dignity of Senegalese women. It gives a negative image of the country."
Among children
With rampant scenes of adults dancing provocatively during street "sabar" contests, children have been quick to imitate them. "I was at a sabar organized for children in a suburb of Dakar last summer. And I was shocked by the age of the girls who danced the "Leumbeul", wearing the "Bethio" (a small transparent loincloth) and gyrating in all visible directions. The worst part about it is that they imitate their mothers who they see dancing outside in public," regrets Salimata, a 48 year old Senegalese.
Ouzin, a 24 year old Senegalese, shares Salimata's views. "Children should not be exposed to these practices," he says. If I had a daughter I would not allow her to dance this way! That women come together to do this dance for fun is one thing, but children should not attend these sessions."
Video removed
To help educate people on the traditions of the now adult Senegalese dance and also to restore its nobility, Seynabou Diop, a former dancer with the internationally acclaimed Touré Kunda group, has decided to create her own dance school. According to her, "what we are witnessing today is striptease. We must stop confusing sex and (traditional) dance."
This is not the first time such videos have emerged from Senegal. The "Sabar bou graw" video is a stark reminder of the "Ndeye Gueye" case in 2007, where a video of the same ilk depicted a Senegalese dancer doing the "Leumbeul" with almost no clothes on at a party. The case had ended in court where three women and five men were found guilty for contempt of public decency and obscenity.
Women
Read latest news and features for Women: feminism, Africans, Amazons, emancipation, excision, infibulation, liberation, Senegalese, Ivorian, Beninese, Cameroonian, Gabonese, Malian, Algerian, Moroccan.