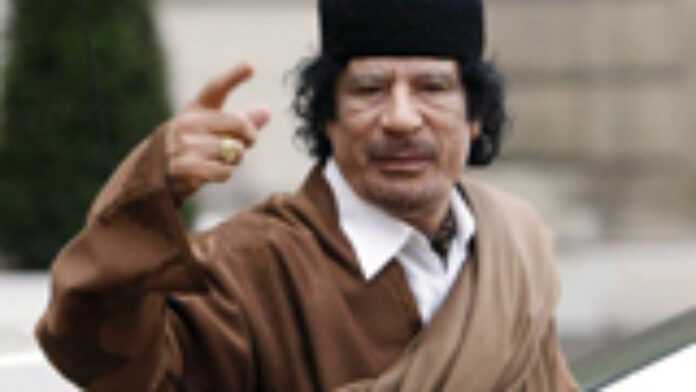 Libya and Spain have met ahead of an African and European summit to discuss the development of Africa and the control of illegitimate immigration into Europe, in a backdrop of Libya's poor immigrant rights record.
Libya has been under pressure from the European Union to stop the flood of migrants from sub-Saharan Africa crossing the Mediterranean from its shores.
According to a report by UK-based Amnesty International, migrants in Libya are living in constant fear as Libya's record on human rights falls well short of efforts to repair its image in the world.
"Refugees, asylum-seekers and migrants, particularly from Sub-Saharan African countries, live in constant fear. Fear of being arrested and held indefinitely in overcrowded detention centers; fear of being exploited, beaten and abused; and fear of being forcibly returned to an uncertain future where they may face persecution or torture," Amnesty International report said.
Nonetheless, Spanish Prime Minister Jose Luis Rodriguez Zapatero met with Libyan leader Moammar Gadhafi in Libya's capital Tripoli on Thursday to discuss, among other things, clandestine immigration to Europe. Nothing about human rights in Libya was reportedly discussed.
Earlier this year the government of Libya closed the offices of the UN High Commission for Refugees in Tripoli and expelled its 26 employees, saying it was illegal, and thus denying migrants and asylum seekers a lifeline if they run into trouble in their efforts to make the treacherous coastal journey to Europe.
This was seen as a blow to the 9,000 refugees, mostly made up of Palestinians, who were under the care of the international agency. And although the closure sparked protests from rights groups, the European Union's said it was unfortunate but reasonable.
It should be recalled that a recent friendship treaty signed between Italy's Silvio Berlusconi and Muammar Gaddafi included an immigration agreement which saw some 850 migrants sent back to Libya. According to human rights organizations, deported immigrants from Europe are usually thrown into Libyan jails or sent back to their countries of origin; in violation of the Geneva Convention which prohibits returning immigrants to a country where their lives may be in danger.
The EU signed a $60m financial and technical co-operation pact with Libya, as a overture to a wider agreement expected to be sealed by the end of the year. Some reports have claimed Mr. Zapatero had come to discuss the technical co-operation with the Libyan leader.
Libya and Spain have enjoyed increased diplomatic relations since Spain played a major role in settling a diplomatic row between Libya and Switzerland that ended earlier this month when Libya released detained Swiss businessman Max Goeldi.
Goeldi and another businessman, Rachid Hamdani, had been blocked from leaving Libyan territory in a tit-for-tat action after the brief arrest in Switzerland of one of Moammar Gadhafi's sons in July 2008.
The meeting of both leaders comes months before the EU-Africa summit. African Union Commission (AUC) and the European Commission have agreed to bilateral co-operation with regard to access to raw materials and to work together on governance, infrastructure and geological knowledge and skills.
European Union
Read latest news and features from European Union : business, politics, culture, life & style, entertainment and sports